Skivia Green Tea Seed Mini Face Serum with Witch Hazel & Aloe Vera - 10 ml
Share
Sale price
₹ 99.00
Regular price
₹ 155.00
36% off
Unit price
per
Sale price
₹ 99.00
Regular price
₹ 155.00
36% off
Unit price
per
Available Offers
Buy 2 & More & get additional 20% Off
Extra 10% off on Prepaid Orders
View full details
Product Description
Skivia Green Tea Seed Face Serum is packed with antioxidants & natural humectants that inherently retain moisture in the skin. This Face Serum contains dual moisture-locking & moisture-rising techniques that provide a dewy finish on the skin. Due to its lightweight texture, Skivia Green Tea Seed Face Serum does not feel too heavy on the skin & can be applied daily in every weather. The effective mix of ingredients is beneficial in deeply hydrating the skin & imparting a healthy glow to it. Skivia Green Tea Seed Face Serum is a 'Made In India' product from the House of Clovia that contains no nasty chemicals and is free from paraben and sulphate.
How does it Work?
Organic green tea seeds contain potent antioxidants that keep oxidative damage away. It contains nourishing & moisturizing properties for the skin.
Witch Hazel Extract is helpful in keeping the skin moist & regulates oil production.
Mandarin Oil reduces the appearance of scars & pigmentation on the skin.
Skivia Green Tea Seed Face Serum is armed with actives & super ingredients that work fast & effectively.
Activators & Super Ingredients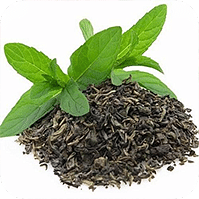 Green Tea Seed
Green tea seeds help in adding moisture & balancing the oil production in the skin.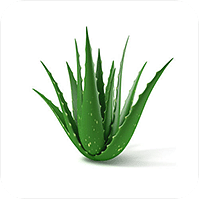 Aloe Vera Extracts
They replenish the skin's hydration & provide moisturization while having a cool & soothing effect on the skin.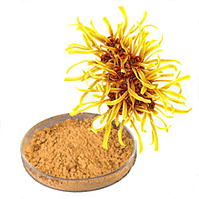 Witch Hazel Extract
It contains anti-inflammatory properties & acts as an astringent which soothes your skin, decreases excess oil production and may combat acne-causing bacteria.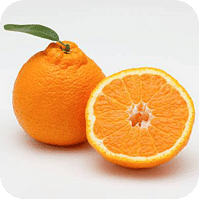 Mandarin Oil
It boosts collagen production that makes the skin softer & radiant. It is anti-inflammatory, antibacterial, antiseptic & rich in antioxidants. It is also beneficial in reducing scars & pigmentation.
How to use

Take a small amount of Skivia Green Tea Seed Face Serum & gently apply it to your face & neck with your fingertips.

Massage it in your skin through upward circular motions.

Use it twice a day as part of your skincare routine for the best results.
About Skivia
Hey ladies, gents and non-binary friends - meet Skivia! She is just like a modern sanskari woman who still loves grandmother's recipes as the world zooms past. Skivia brings natural alternatives for high-end chemical products - superfoods for skin & hair to solve everyday as well as specific beauty needs. Trustworthy & playful, Skivia understands this fast & furious world and presents quick & handy head-to-toe beauty solutions that you can rely on.
Frequently Asked Questions
Q.1 I have sensitive skin. Can I use this serum?
+
-
Skivia Green Tea Seed Face Serum is formulated with natural ingredients & is free from harmful chemicals, therefore you can use it on sensitive skin without any worries.
Q.2 How frequently should I use this serum?
+
-
You can use Skivia Green Tea Seed Face Serum twice a day to get the best results.
Q.3 Can only women use this serum?
+
-
Skivia Green Tea Seed Face Serum can be used by anyone who wishes to achieve healthy & glowing skin. It is made for all skin types & is a gender-neutral product.
Q.4 Will it cause any side effects?
+
-
Skivia Green Tea Seed Face Serum is free from nasty chemicals, paraben & sulphate that can cause damage or harm your skin. Using this product will not lead to any side effects but will only benefit your skin.