Skin Protein Face Serum with Niacinamide & Polypeptide - 10 ml
Share
Sale price
₹ 69.00
Regular price
₹ 195.00
64% off
Unit price
per
Sale price
₹ 69.00
Regular price
₹ 195.00
64% off
Unit price
per
Available Offers
Buy 2 & get 1 of them for free valid on products on MRP
Buy 1 product on MRP and get flat 40% off
View full details
Skin Protein Face Serum with Niacinamide & Polypeptide - 10 ml
Skin Protein Face Serum with Niacinamide & Polypeptide - 10 ml
Product Description
Managing dark spots, dull skin, and early aging signs along with every day's hustle is tough. The simple and safe way to maintain your skin health and its natural glow is Skivia Skin Protein Face Serum. Peptides act as a natural building block for skin, bringing back the lost elasticity and helping to renew skin cells. The regular application of Skivia Skin Protein Face Serum may boost collagen production while reversing early signs of aging, leaving you with radiant, smoother & younger-looking skin. It is a 'Made In India' product from the House of Clovia that contains no nasty chemicals and is free from paraben and sulphate.
How does it Work?
Niacinamide has powerful anti-inflammatory properties that help heal wounds and keeps away skin concerns such as acne, hyperpigmentation & uneven skin tone.
Polypeptides stimulate the skin to generate collagen production which in turn leads to plump, firm & younger-looking skin.
Vitamin C suppresses the process of aberrant melanin pigment formation to balance out skin tone and diminishes scars.
Retinol helps to shrink pores and restore natural bounce and elasticity giving your skin a fresher, plump appearance.
Activators & Super Ingredients
Niacinamide
It helps lock moisture and keeps your skin healthy. Niacinamide helps in skin brightening and minimizes redness and blotchiness.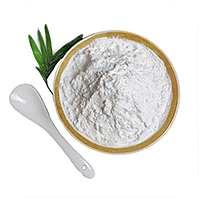 Polypeptides
Polypeptides easily penetrate the outer layer of the skin & provide intense hydration. They help to clear breakouts and provide elasticity and flexibility to your skin.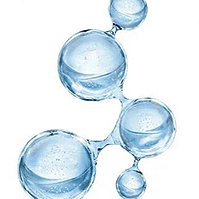 Hyaluronic Acid
Hyaluronic Acid helps retain collagen and increases the skin's moisture content. It revitalizes the outer layer, giving you smoother-looking skin.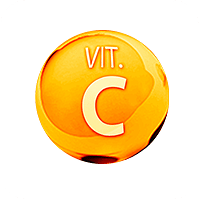 Vitamin C
Vitamin C has skin-lightening qualities that help in minimizing hyperpigmentation and gives your skin a well-deserved glow. It promotes collagen production.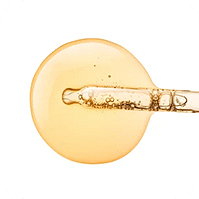 Retinol
Retinol refines skin texture, fights signs of aging, and avoids the occurrence of fine lines and wrinkles.
How to use

Gently apply a small amount of Skivia Skin Protein Face Serum to your face & neck with your fingertips.

Massage in upward circular motions.

Use twice a day for best results.
About Skivia
Hey ladies, gents and non-binary friends - meet Skivia! She is just like a modern sanskari woman who still loves grandmother's recipes as the world zooms past. Skivia brings natural alternatives for high-end chemical products - superfoods for skin & hair to solve everyday as well as specific beauty needs. Trustworthy & playful, Skivia understands this fast & furious world and presents quick & handy head-to-toe beauty solutions that you can rely on.
Frequently Asked Questions
Q1. Does Skivia Skin Protein Face Serum have any side effects?
+
-
Skivia Skin Protein Face Serum is safe for all skin types, hence it does not lead to any side effects. However, if you suffer from any skin condition then, consult with a doctor before applying.
Q2. Can men use Skivia Skin Protein Face Serum?
+
-
Yes. If you want to make skin clear and naturally bright you can use this serum and get the desired result.
Q3. Will the application of the Skivia Skin Protein Face Serum enhance my skin tone?
+
-
Yes, it enhances the overall appearance of your skin and reduces the occurrence of aging signs.
Q4. How frequently should I use this face serum?
+
-
For best results, we recommend you to use this serum twice every day.