Skivia Anti Acne Face Mask With Vitamin E & C - 15 g
Share
Sale price
₹ 99.00
Regular price
₹ 100.00
1% off
Unit price
per
Sale price
₹ 99.00
Regular price
₹ 100.00
1% off
Unit price
per
Available Offers
Buy 2 & More & get additional 20% Off
Extra 10% off on Prepaid Orders
View full details
Product Description
Skivia Anti Acne Face Mask is loaded with anti-inflammatory, anti-ageing, hydrating & skin firming benefits. A blend of natural ingredients that flush out impurities & prevent acne besides thoroughly moisturizing & refreshing your skin. The goodness of these ingredients penetrates deep into your skin to give you a flawless youthful look. It is enriched with Chilean wineberry which possesses anti-ageing & skin rejuvenating properties that accelerate the skin's natural repair process. Skivia Anti Ageing Face Mask is a 'Made In India' product from the House of Clovia that contains no nasty chemicals and is free from paraben and sulphate.
How does it Work?
Multani mitti removes impurities & dead skin cells from the face while providing a cooling effect to the skin.
Tea Tree oil is rich in anti-inflammatory & anti-microbial properties that help treat acne & may prevent & minimize acne scars.
Squalane olive helps to reduce the appearance of fine lines & wrinkles. It works as an excellent moisturizing agent & keeps the skin hydrated, soft & plump.
Chilean wineberry fights free radicals and diminishes signs of ageing to give you younger-looking skin.
Skivia Anti Acne Face Mask is armed with actives & super ingredients that work fast & effectively.
Activators & Super Ingredients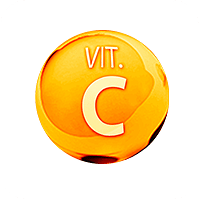 Vitamin C
It is high in antioxidants that benefit the skin in a variety of ways. It is effective in lightening dark patches & minimize hyperpigmentation. It boosts collagen production and helps smooth out wrinkles & fine lines.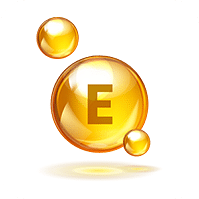 Vitamin E
It is a vital ingredient to obtain flawless skin. It provides nourishment to the skin & makes it soft & supple. It shields the skin from damage caused by free radicals, exposure to the sun & other environmental pollutants.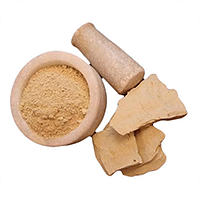 Multani Mitti
An excellent natural ingredient that controls sebum production & removes excess oil from the skin. It flushes out impurities from the skin and prevents acne spots, blemishes & pimples to give you an even-toned complexion.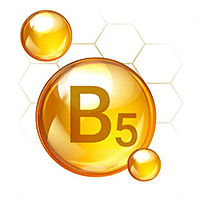 Vitamin B5
It keeps the skin hydrated so that it stays smooth & soft. It works to heal your skin naturally & reduces the appearance of blemishes.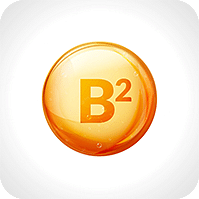 Vitamin B2
It works efficiently as a natural skin cleanser that helps unclogs pores. It regulates sebum production & enhances the skin tone.
How to use

Apply Skivia Anti Acne Face Mask over cleansed face & neck, avoiding the eye area.

Give it about 10 minutes to dry off completely.

Gently remove with warm water & pat dry using a soft clean towel.
About Skivia
Hey ladies, gents and non-binary friends - meet Skivia! She is just like a modern sanskari woman who still loves grandmother's recipes as the world zooms past. Skivia brings natural alternatives for high-end chemical products - superfoods for skin & hair to solve everyday as well as specific beauty needs. Trustworthy & playful, Skivia understands this fast & furious world and presents quick & handy head-to-toe beauty solutions that you can rely on.
Frequently Asked Questions
Q.1 How many times a week can this be applied?
+
-
There is no particular number for this, but applying Skivia Anti Acne Face Mask twice a week can show pretty good results. You can use it as frequently as you want since it's totally toxic-free and made out of natural ingredients.
Q.2 Can it be used by women and men both? Are there any age restrictions on using Skivia Anti Acne Face Mask?
+
-
There is no such gender specification, both men and women can use this face mask. Although there is no age restriction, it is well advised to keep it away from children below 6 years of age, rest assured it works great for adults and teenagers with acne issues.
Q.3 Does this product actually help in the reduction of open pores?
+
-
Skivia Anti Acne Face Mask is enriched with natural extracts like fuller earth (Multani Mitti), Vitamin C, E, B5 and B2 which help in the shrinkage of open pores and results in acne-free, healthy skin.
Q.4 Is there any side effect of this product?
+
-
No, as it has a rich combination of natural ingredients, Skivia Anti Acne Face Mask is completely safe to use and does no harm to sensitive skin. It is free from nasty chemicals, paraben & sulphate.
Q.5 Do I need to use any toner or cream after applying this mask?
+
-
Generally, a cleanser needs to be used before applying Skivia Anti Acne Face Mask. A toner wouldn't be necessary, but if you feel your skin needs to be hydrated then you can use one.