Skivia Anti-Acne Face Wash with Salicylic Acid & Vitamin E - 120 ml
Share
Sale price
₹ 231.00
Regular price
₹ 330.00
30% off
Unit price
per
Sale price
₹ 231.00
Regular price
₹ 330.00
30% off
Unit price
per
Available Offers
Buy 2 & More & get additional 20% Off
Extra 10% off on Prepaid Orders
View full details
Product Description
Skivia Anti-Acne Face Wash is a gentle yet potent cleanser packed with the goodness of natural ingredients that combat acne and reduce breakouts to give you clear, smooth & visibly glowing skin. Enriched with salicylic acid which penetrates deep into the skin to clear out pores and remove excess oil, reducing acne and pimples. The combination of lemon and tea tree oil soothe the skin & fight against acne causing bacteria. Frequent use of Skivia Anti-Acne Face Wash will leave your skin clear, luminous and refreshed. This face wash is a 'Made In India' product from the House of Clovia that contains no nasty chemicals and is free from paraben and sulphate.
How does it Work?
Salicylic acid provides a deep cleanse, helps unclog pores and enhances the skin renewal process.
Lemon extracts reduce excess oil in the skin and curbs the growth of acne while adding radiance to the skin.
Tea tree oil is enriched with anti-bacterial, anti-microbial & anti-inflammatory properties that keeps acne-causing bacteria away.
Skivia Anti-Acne Face Wash is armed with actives & super ingredients that work fast & effectively.
Activators & Super Ingredients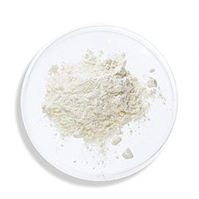 Salicylic Acid
It exfoliates the skin, removes dead skin cells and clear out dirt & debris from the pores. It also helps regulate oil production curbing acne, zits & frequent breakouts.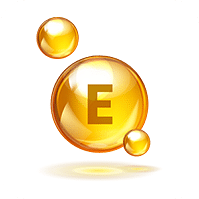 Vitamin E
Vitamin E has potent antioxidants, it helps reduce scars & blemishes. It can help to nourish extremely dry skin & make it soft & supple. It creates a natural barrier to shield the skin against free radicals, sun & environmental damage.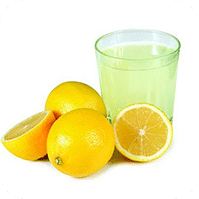 Lemon Extract
It contains astringent properties and help minimize inflammation. It accelerates the cell renewal process to help achieve a blemish-free complexion.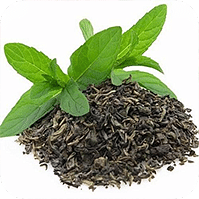 Tea Tree Oil
It balances sebum production & can help soothe dry skin by reducing itching and irritation. It's filled with anti-inflammatory properties that help to dry out acne faster by reducing swelling and redness. It helps combat acne-causing bacteria.
How to use
Take a small amount of Skivia Anti-Acne Face Wash and gently work up a lather in circular motion.

About Skivia
Hey ladies, gents and non-binary friends - meet Skivia! She is just like a modern sanskari woman who still loves grandmother's recipes as the world zooms past. Skivia brings natural alternatives for high-end chemical products - superfoods for skin & hair to solve everyday as well as specific beauty needs. Trustworthy & playful, Skivia understands this fast & furious world and presents quick & handy head-to-toe beauty solutions that you can rely on.
Frequently Asked Questions
Q.1 Is Skivia Anti-Acne Face Wash suitable for all skin types?
+
-
Yes, this face wash is suitable for all skin types.
Q.2 How frequently should I use this face wash?
+
-
For best results, we suggest you use Skivia Anti-Acne Face Wash twice every day.
Q.3 Can men use this face wash?
+
-
Yes, Skivia Anti-Acne Face Serum can be safely used by anyone to combat acne, reduce breakouts and achieve clear, smooth & radiant skin.
Q.4 Will there be any side effects of using this face wash?
+
-
Skivia Anti-Acne Face Wash is free of nasty chemicals, paraben & sulphate. Hence, there are no side effects of using this serum.