Skivia Calming Mini Body Wash With Avocado, Olive & Jojoba Oils - 30 ml
Share
Sale price
₹ 99.00
Regular price
₹ 100.00
1% off
Unit price
per
Sale price
₹ 99.00
Regular price
₹ 100.00
1% off
Unit price
per
Available Offers
Buy 2 & More & get additional 20% Off
Extra 10% off on Prepaid Orders
View full details
Product Description
Skivia Calming Body Wash cleanses, calms & soothes the skin while restoring skin damage. It is gentle on the skin & washes away dirt & grime to give you clear, soft & smooth skin. It is formulated with a rich combination of oils like avocado, olive & jojoba to keep your skin hydrated & intensely moisturized. Skivia Calming Body Wash is enriched with aloe vera to combat dryness & make the skin velvety smooth. The perfect blend of soothing ingredients & calming fragrance to help you feel refreshed & rejuvenated after every bath. Skivia Calming Body Wash is a 'Made In India' product from the House of Clovia that contains no nasty chemicals and is free from paraben and sulphate.
How does it Work?
Avocado oil hydrates & moisturizes the skin and protects it against damage. It soothes the skin & makes it soft, supple & elastic.
Olive oil helps to cleanse the skin & boost collagen production. It minimises sun damage & protects against signs of ageing.
Jojoba oil is a humectant with antioxidant & antibacterial properties. It gives you long-lasting moisturization that smoothes & softens the skin.
Skivia Calming Body Wash is armed with actives & super ingredients that work fast & effectively.
Activators & Super Ingredients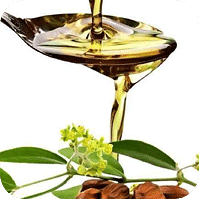 Jojoba Oil
A highly hydrating ingredient that fights everyday pollutants & toxins. It boosts collagen production to maintain healthy, glowing & smooth skin.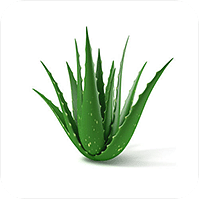 Aloe Vera
It is rich in antioxidants that fight against signs of ageing while improving the skin's firmness. It is an extremely hydrating & moisturizing ingredient that soothes the skin.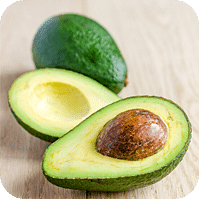 Avocado Oil
It is filled with antioxidants & anti-inflammatory agents that replenish the skin and provide a shield against harmful UV rays as well as other skin damage.
Olive Oil
It prevents the loss of water from the skin & protects the skin cells from environmental damage. It minimizes oxidative stress on the skin and improves its overall appearance.
How to use

Take a generous amount of Skivia Calming Body Wash.

Gently massage over wet body.

Work up a lather & rinse it with water.
About Skivia
Hey ladies, gents and non-binary friends - meet Skivia! She is just like a modern sanskari woman who still loves grandmother's recipes as the world zooms past. Skivia brings natural alternatives for high-end chemical products - superfoods for skin & hair to solve everyday as well as specific beauty needs. Trustworthy & playful, Skivia understands this fast & furious world and presents quick & handy head-to-toe beauty solutions that you can rely on.
Frequently Asked Questions
Q.1 Is Skivia Calming Body Wash safe for people with a sensitive skin type?
+
-
Yes, it is completely made out of natural ingredients, therefore people with sensitive skin can safely use it.
Q.2 For whom is this body wash best suited?
+
-
Anyone, irrespective of gender can use Skivia Calming Body Wash to get clean & smooth skin and a refreshing boost to your mood.
Q.3 How frequently can I use Skivia Calming Body Wash?
+
-
Well, there is no certain number for this, but you can use it whenever you take a shower. This way you'll be able to keep your skin hydrated and energized at all times.
Q.4 Will it cause tears if it gets inside the eyes?
+
-
Usually, it doesn't cause tears. However, it is advised to not let any kind of shampoo or body wash get inside the eyes.
Q.5 Are there any side effects of this product?
+
-
Skivia Calming Body Wash contains a rich combination of natural ingredients and hence it has no side effects. It is completely toxic-free, sulphate-free, and paraben-free.