Skivia Energising Mini Body Wash With Argan, Avocado & Coconut Oil - 30 ml
Share
Sale price
₹ 69.00
Regular price
₹ 100.00
31% off
Unit price
per
Sale price
₹ 69.00
Regular price
₹ 100.00
31% off
Unit price
per
Available Offers
Buy 2 & get 1 of them for free valid on products on MRP
Buy 1 product on MRP and get flat 40% off
View full details
Product Description
Skivia Energising Body Wash is power-packed with the goodness of natural oils like argan, avocado & coconut that work well together to hydrate & nourish your skin intensely. This body wash goes beyond just cleansing your body, it stimulates your senses to leave you feeling energised & fresh. Skivia Energising Body Wash contains a blend of active ingredients that reveal refreshed skin from head to toe. The uplifting scent makes you feel energised & rejuvenated after every wash. Skivia Energising Body Wash is a 'Made In India' product from the House of Clovia that contains no nasty chemicals and is free from paraben and sulphate.
How does it Work?
Argan oil retains water in the skin & works as an excellent moisturizer. It protects the skin from sun damage & helps treat a host of skin conditions.
Avocado oil improves collagen metabolism & replenishes hydration & moisturization in the skin.
Coconut oil contains antibacterial, antifungal & antiviral properties & helps strengthen the skin's natural barrier.
Skivia Energising Body Wash is armed with actives & super ingredients that work fast & effectively.
Activators & Super Ingredients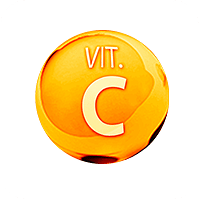 Vitamin C
It is rich in antioxidants & provides protection to the skin against harmful UV rays. It is effective in treating hyperpigmentation & lightening dark spots on the skin.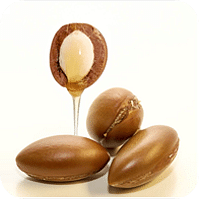 Argan Oil
It is filled with essential nutrients that enrich the skin and reduce inflammation, signs of ageing & oxidative stress. It may also improve the elasticity of the skin.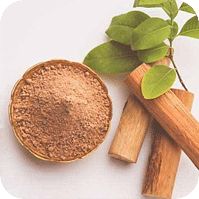 Sandalwood Oil
It replenishes moisture in the skin which helps improve its elasticity. It provides nourishment & combats free radical formation. The anti-microbial nature helps in keeping the skin clean.
Coconut Oil
It seals the moisture into the skin & alleviates dryness. It cleanses the impurities & soothes irritated skin, making it smooth & soft.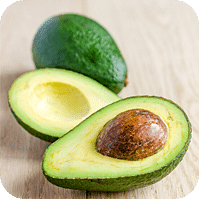 Avocado Oil
An emollient that helps to maintain the skin's hydration. It contains antioxidants that fight against free radicals & provides protection against environmental damage.
How to use

Take a generous amount of Skivia Energising Body Wash.

Gently massage over wet body.

Work up a lather & rinse it with water.
About Skivia
Hey ladies, gents and non-binary friends - meet Skivia! She is just like a modern sanskari woman who still loves grandmother's recipes as the world zooms past. Skivia brings natural alternatives for high-end chemical products - superfoods for skin & hair to solve everyday as well as specific beauty needs. Trustworthy & playful, Skivia understands this fast & furious world and presents quick & handy head-to-toe beauty solutions that you can rely on.
Frequently Asked Questions
Q.1 Is Skivia Energising Body Wash for all skin types?
+
-
Yes, this energising body wash is an excellent pick for all skin types. It energises & refreshes the skin and makes it soft & supple.
Q.2 Is this body wash only for women?
+
-
Technically, there is no gender specification here. Skivia Energising Body Wash is made out of natural ingredients and hence anyone can use it.
Q.3 Can I use Skivia Energising Body Wash on my face?
+
-
Generally, body washes are meant for the body, but if there's no other option, this body wash can also be used on your face.
Q.4 Can this body wash be used daily?
+
-
Yes, you can use Skivia Energising Body Wash whenever you take a shower. In addition to that, this body wash is made using natural ingredients & contains no harmful chemicals, so frequent application might actually give good results.
Q.5 Does it have chemicals or toxins?
+
-
Absolutely not! Skivia Energising Body Wash is enriched with natural oils like olive, coconut, argan & sandalwood, making it toxic-free and chemical-free.