Skivia No Stretch Marks 13-in-1 Oil Formulation with Argan Oil & Jojoba Oil - 100 ml
Share
Sale price
₹ 249.50
Regular price
₹ 499.00
50% off
Unit price
per
Sale price
₹ 249.50
Regular price
₹ 499.00
50% off
Unit price
per
Available Offers
Buy 2 & get 1 of them for free valid on products on MRP
Buy 1 product on MRP and get flat 40% off
View full details
Product Description
Skivia No Stretch Marks 13-in-1 Oil Formulation stands true to its name & effectively aids in lightening stretch marks & reduces scars. It consists of 13 extremely potent & nourishing oils that hydrate the skin from within and reduce scarring. These oils help in retaining moisture & reduce the appearance of stretch marks to give you a revitalised skin texture & tone. Skivia No Stretch Oil Formulation contains the goodness of Ayurvedic oils blended together to get rid of scars & marks, especially for moms & moms-to-be. Skivia No Stretch Marks 13-in-1 Oil is a 'Made In India' product from the House of Clovia that contains no nasty chemicals and is free from paraben and sulphate.
How does it Work?
Argan Oil lightens scars & blemishes and makes your skin healthier.
Patchouli Oil moisturizes your skin & reduces signs of aging.
Jojoba Oil helps promote collagen synthesis & encourages skin cells to bind together.
Orange Oil lowers the premature aging of skin & lightens dark spots.
Chamomile Oil nourishes, moisturizes & calms sensitive skin.
Carrot Seed Oil has antioxidant effects that help retain youthful skin.
Wheat Germ Oil repairs & regenerates skin cells and promotes collagen production.
Bitter Almond Oil contains skin regeneration and repair qualities that help to reduce inflammation & minimizes stretch marks.
Activators & Super Ingredients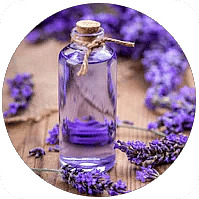 Lavender Oil
It is beneficial in fighting the signs of aging which helps to even out the skin tone.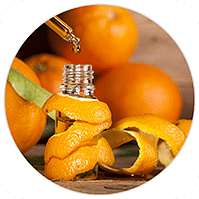 Orange Oil
It is packed with anti-microbial & antioxidant properties that help to even out the skin tone & enhance firmness. It soothes any kind of skin irritation & keeps away skin infections.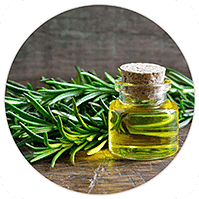 Rosemary Oil
It replenishes the skin's hydration levels. It helps in regulating sebum production. It helps to lighten the appearance of stretch marks.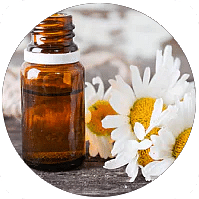 Chamomile Oil
This oil contains powerful antioxidants that help fight the signs of aging. It also speeds up the cell & tissue renewal process.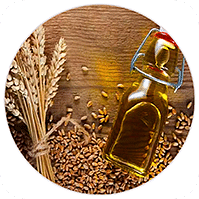 Wheat Germ Oil
It is rich in vitamins A & D and fatty acids that have multiple benefits for the skin. It helps repair & regenerate skin cells.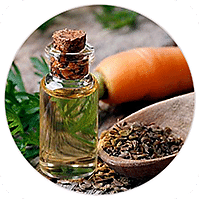 Carrot Seed Oil
It contains anti-aging properties that help retain youthful skin.
How to use

Take a small amount of Skivia No Stretch Marks 13-in-1 Oil on your palm.

About Skivia
Hey ladies, gents and non-binary friends - meet Skivia! She is just like a modern sanskari woman who still loves grandmother's recipes as the world zooms past. Skivia brings natural alternatives for high-end chemical products - superfoods for skin & hair to solve everyday as well as specific beauty needs. Trustworthy & playful, Skivia understands this fast & furious world and presents quick & handy head-to-toe beauty solutions that you can rely on.
Frequently Asked Questions
Q.1 Can I still use Skivia No Stretch 13-in-1 Oil even if I'm not a mother?
+
-
Yes, Skivia No Stretch Marks Oil 13-in-1 Formulation is an amalgamation of many essential oils which actively work in reducing the appearance of stretch marks. It is ideal for everyone to use.
Q.2 Where on my body can I use this oil?
+
-
This oil is ideal for all external use. You can use this oil on breasts, arms, tummy, abdomen, thighs or wherever you spot stretch marks on the body.
Q.3 Is this oil safe?
+
-
Yes, Skivia No Stretch Marks Oil 13-in-1 Formulation is made of natural ingredients & does not contain any chemicals, making it safe for anyone to use.
Q.4 How long will this oil last?
+
-
If applied daily, this oil can last 30-45 days.
Q.5 Do I need to wash or wipe away the oil after application?
+
-
Skivia No Stretch Marks Oil 13-in-1 Formulation has nourishing & moisturising properties as well. On massaging, it absorbs well into the skin and does not need to be wiped or washed away after application.