Skivia Retinol Face Serum with Lactic Acid & Vitamin E - 30 ml
Share
Sale price
₹ 559.00
Regular price
₹ 799.00
30% off
Unit price
per
Sale price
₹ 559.00
Regular price
₹ 799.00
30% off
Unit price
per
Available Offers
Buy 2 & More & get additional 20% Off
Extra 10% off on Prepaid Orders
View full details
Product Description
Skivia Retinol Face Serum is power-packed with antioxidants, anti-ageing, anti-inflammatory, nurturing & healing properties. This serum helps boost cell turnover, reduces wrinkles & tightens open pores. Enriched with retinol, lactic acid, grapefruit & vitamin E, it penetrates deep into the skin to make it healthy & glowing. It helps to reduce the signs of ageing such as rough patches, fine lines & wrinkles, thereby making the skin look younger, brighter, firmer and even-toned. Skivia Retinol Face Serum is a 'Made In India' product from the House of Clovia that contains no nasty chemicals and is free from paraben and sulphate.
How does it Work?
The presence of retinol in this serum helps in boosting collagen production and prevents the breakdown of collagen. It makes skin plumper & youthful. It reduces the signs of ageing like fine lines & wrinkles and softens rough patches.
Lactic acid helps to restore skin elasticity by boosting collagen production and promoting the cellular renewal process. It minimizes the skin pores & reduces hyperpigmentation.
Grapefruit extracts have potent nutrients that help to fight acne, pimples, and other skin issues.
Vitamin E is a natural protector and helps protect the skin from UV and cellular damage that occurs with ageing. Since it has potent antioxidants, it helps to reduce scars & blemishes.
Skivia Retinol Face Serum is armed with actives & super ingredients that work fast & effectively.
Activators & Super Ingredients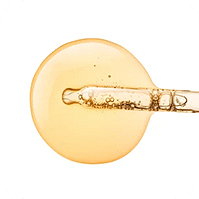 Retinol
Retinol is a derivative of vitamin A. It has beneficial effects on ageing, acne & uneven skin tone. It helps to promote cell turnover and prevents the breakdown of collagen, also restoring the lost elasticity.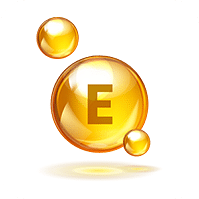 Vitamin E
It is one of the most important nutrients for great skin. It's rich in anti-inflammatory properties & antioxidants. It can help to nourish extremely dry skin & make it soft & supple. It creates a natural barrier to protect skin against free radicals, sun & environmental damage.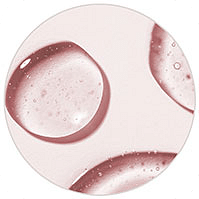 Lactic Acid
It is a powerful natural ingredient that is commonly found in milk it is also known as AHA. It is used for the treatment of hyperpigmentation, age spots, and other conditions that make skin dull & uneven. It helps to make skin even-toned & minimizes the pores.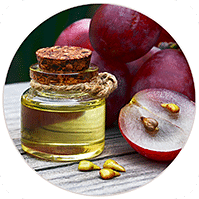 Grapefruit Extract
They are filled with antimicrobial and antioxidant properties that prevent skin damage caused by free radicals. It fights acne, pimples and other skin issues.
How to use

Apply Skivia Retinol Face Serum as the first layer on your cleansed face in the night time regime.

Wait for 30 seconds for it to get absorbed & follow it up with a nourishing night cream.
About Skivia
Hey ladies, gents and non-binary friends - meet Skivia! She is just like a modern sanskari woman who still loves grandmother's recipes as the world zooms past. Skivia brings natural alternatives for high-end chemical products - superfoods for skin & hair to solve everyday as well as specific beauty needs. Trustworthy & playful, Skivia understands this fast & furious world and presents quick & handy head-to-toe beauty solutions that you can rely on.
Frequently Asked Questions
Q.1 I have sensitive skin. Can I use this serum?
+
-
The ingredients used in Skivia Retinol Face Serum do not cause any harm to the skin. But those with sensitive skin should start small, applying little amounts two to three nights a week. You can also add a moisturizer to your skincare routine with retinol to help with tolerability.
Q.2 Can men use this face serum?
+
-
Yes, Skivia Retinol Face Serum can be safely used by anyone to combat signs of ageing and get glowing, younger-looking skin.
Q.3 How frequently should I use this serum?
+
-
It's best to use retinol only once a day, and use it only at night in order to get the best results.
Q.4 Will this serum help with my acne?
+
-
Yes, Skivia Retinol Face Serum is effective in treating acne an d scarring as it increases the rate of skin cell turnover and prevents new breakouts.