Skivia Glass Skin Face Serum with Pure Silver & Vanilla Plan folia - 10 ml
Share
Sale price
₹ 158.00
Regular price
₹ 225.00
29% off
Unit price
per
Sale price
₹ 158.00
Regular price
₹ 225.00
29% off
Unit price
per
Available Offers
Buy 2 & More & get additional 20% Off
Extra 10% off on Prepaid Orders
View full details
Product Description
Skivia Glass Skin Face Serum is enriched with the goodness of pure silver, orange peel oil, limonene, vanilla planifolia, watermelon, and castor oil that nourish your skin deeply & enhance skin health. It is rich in anti-aging, antibacterial & anti-inflammatory properties. It helps to transform dry & lifeless skin into moisturized, healthy & luminous skin so that you get the glass skin effect. Sparkle brighter with Skivia Glass Skin Face Serum and achieve radiant & flawless skin tone. It is a 'Made In India' product from the House of Clovia that contains no nasty chemicals and is free from paraben and sulphate.
How does it Work?
Pure silver is one of the premium skincare ingredients which helps to slow down the ageing process. It boosts collagen production and can revive dry & dull skin. It gives a luminous and crystal-clear complexion.
Vanilla planifolia is known for making skin radiant & blemish-free. It helps to reduce the scars and makes skin clear.
Orange peel oil is loaded with antioxidants. It's a natural cleanser, it helps to remove skin impurities and detoxify it. It makes the complexion brighter & clearer and imparts a healthy glow to the skin.
Skivia Glass Skin Face Serum is armed with actives & super ingredients that work fast & effectively.
Activators & Super Ingredients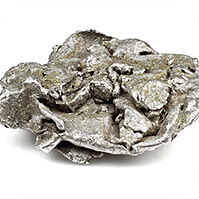 Pure Silver
Silver is considered a brilliant skin health-boosting ingredient. It's been popular for antibacterial and wound-healing properties for ages. The antioxidant properties of silver help to slow down the extensive cellular DNA damage that occurs in our bodies as we age.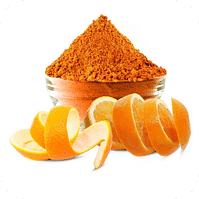 Orange Peel Oil
This is considered one of the best oils for skin care as it can help with many skin issues such as acne, breakouts, whiteheads, sun tan, etc. Orange peel oil is power-packed with anti-microbial and antioxidant properties that help in soothing irritated skin & fighting acne-causing bacteria.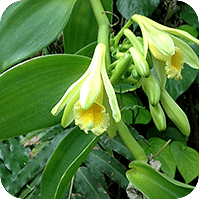 Vanilla Planifolia
It is a natural ingredient that has many skin health-boosting properties such as antioxidants, anti-inflammatory, anti-bacterial etc.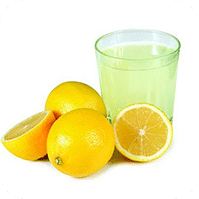 Limonene
It has anti-inflammatory and antioxidant properties that help to protect the skin against sun damage, and other environmental damages.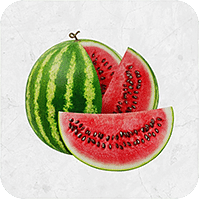 Watermelon
It has vitamins A & C which are two very crucial vitamins for skin health. It's rich in a particular type of protein that is responsible for making skin soft & supple. The vitamin C content adds freshness & vitamin A keeps away many skin issues.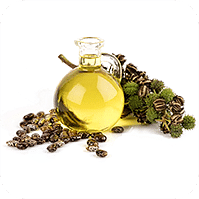 Castor Oil
This oil is considered a natural hydrator, which moisturises the skin and locks moisture in it. This powerful ingredient can help to reverse the signs of ageing.
How to use

Take a small amount of Skivia Glass Skin Face Serum.

Massage it gently on cleansed face in upward circular motions. Use it twice a day for the best results.
About Skivia
Hey ladies, gents and non-binary friends - meet Skivia! She is just like a modern sanskari woman who still loves grandmother's recipes as the world zooms past. Skivia brings natural alternatives for high-end chemical products - superfoods for skin & hair to solve everyday as well as specific beauty needs. Trustworthy & playful, Skivia understands this fast & furious world and presents quick & handy head-to-toe beauty solutions that you can rely on.
Frequently Asked Questions
Q.1 I have sensitive skin. Can I use this serum?
+
-
The natural ingredients used in Skivia Glass Skin Face Serum do not cause any harm to the skin. Hence, even if you have sensitive skin, you can safely use it without any worry.
Q.2 Can men use this face serum?
+
-
Yes, Skivia Glass Skin Face Serum can be used by anyone who wishes to get that radiant, glowing skin.
Q.3 Will the application of this serum brighten my face?
+
-
Some of the natural ingredients, such as pure Silver, orange peel, limonene and watermelon present in Skivia Glass Skin Face Serum, help reduce scars and blemishes, making your skin healthy and luminous.
Q.4 How frequently should I use this serum?
+
-
For best results, we suggest you use this serum twice every day - once in the morning and then again at night.
Q.5 Will there be any side effects of using this serum?
+
-
This face serum is free from harsh chemicals, paraben& sulphate. Hence, there are no side effects of using this serum.